I'm a little late to the game here on the blog, but better late than never! If you follow us on Facebook or Twitter, you'll already know the new early 19th century slippers are now available to order, and with a $10 discount!
I've shared about the new "Bronte" slippers before, with extant examples from museums. I'm so happy with how our version turned out, and that unlike the originals, they're very comfortable to wear!
Bronte is available in black kid leather as well as white dyeable cotton sateen. The interior lacing loops mean you can wear them with a criss-crossed ribbon around the ankle, for a ball or just a different look, plus there's no end to creative things you can do with shoe clips and rosettes on the toes.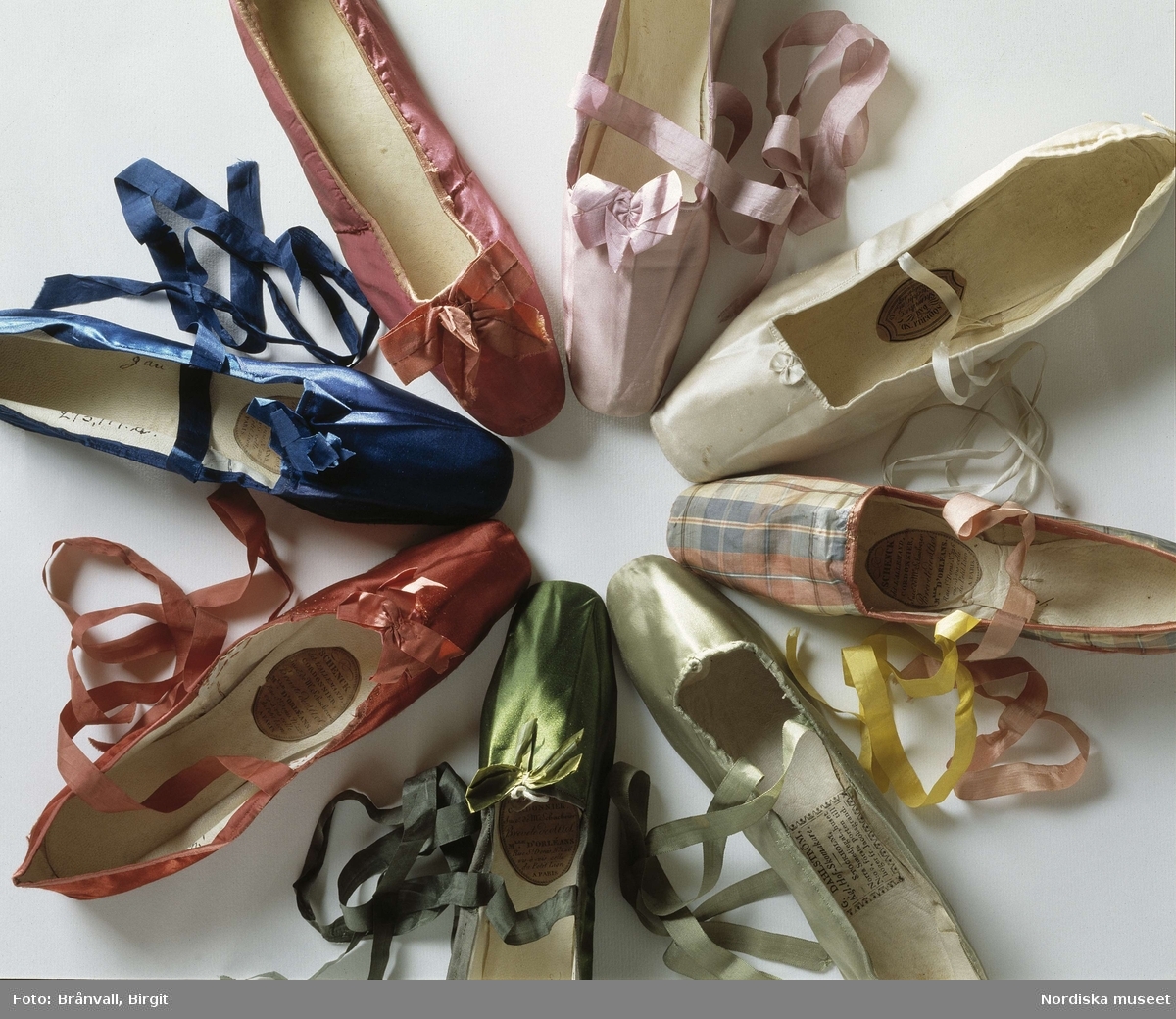 Left to right: Bronte in white sateen; Bronte in black kid leather; Highbury in white sateen. Ribbons not included.
Now the news for
"Highbury"
– thanks to your feedback, we made some improvements to Highbury. The fit is better, but the major changes are in the soling materials, which is now leather, and the upper material, which we changed to our favorite dyeable cotton sateen. They're so easy to dye with awesome results, and have that bit of sheen for dressier occasions, without the fragility of silk.
We've kept the four sets of lacing loops on the interior, which allow for several different designs in how you lace the ribbons, plus it's easy to decorate to your heart's content with shoe clip bows, rosettes, and pom poms. You never again have to fear wearing the same shoes as somebody else at the event!
To Pre-Order Highbury for the $10 off discount, visit
Pre-Order ends March 27th. Delivery in about 2 – 4 weeks!