Portrait of a Lady by Thomas Hudson, c. 1740s - Hudson appeared to have done many many portraits of women in Cavalie-inspired dress.
It's been awhile since I've delved into a totally new-to-me period. I have my favorites - 1780s, 1870s, 1930s - and I've occasionally dabbled in others - 1830s, 1660s - but this time, exploring the 1740s, I've falled deep, deep down the rabbit hole.
It's no bad thing. I do love research! I love the questions that come up and hunting down the answers, or at least some speculative conclusions with terms like "appears to," "may have," and "looks like" attached.
Rooting around in the 1740s rabbit hole this weekend, I flipped through (
and pinned
) every painting depicting women's dress I could find on
The Atheneu
m, according to year and also noting the region. I found most of my "rules" broken, but I also noticed some fascinating regional trends.
One of these trends brought to mind a controversial costume from Outlander Season 2. This one:
Worn by Mary Hawkins, this dress has a very 17th century vibe.
It turns out that Cavalier-style throwbacks were
a thing
in the 1740s, particularly in Scotland as well as England. Here's a whole bunch of portraits showing this:
Gertrude, Daughter of John Leveson Gower, 1st Lord Gower (Stephen Slaughter - ) English, c 1742
Lady Grace Carteret, Countess of Dysart with a Child, and a Black Servant, Cockatoo and Spaniel (John Giles Eccardt - ) c. 1740 - Dysart is in Scotland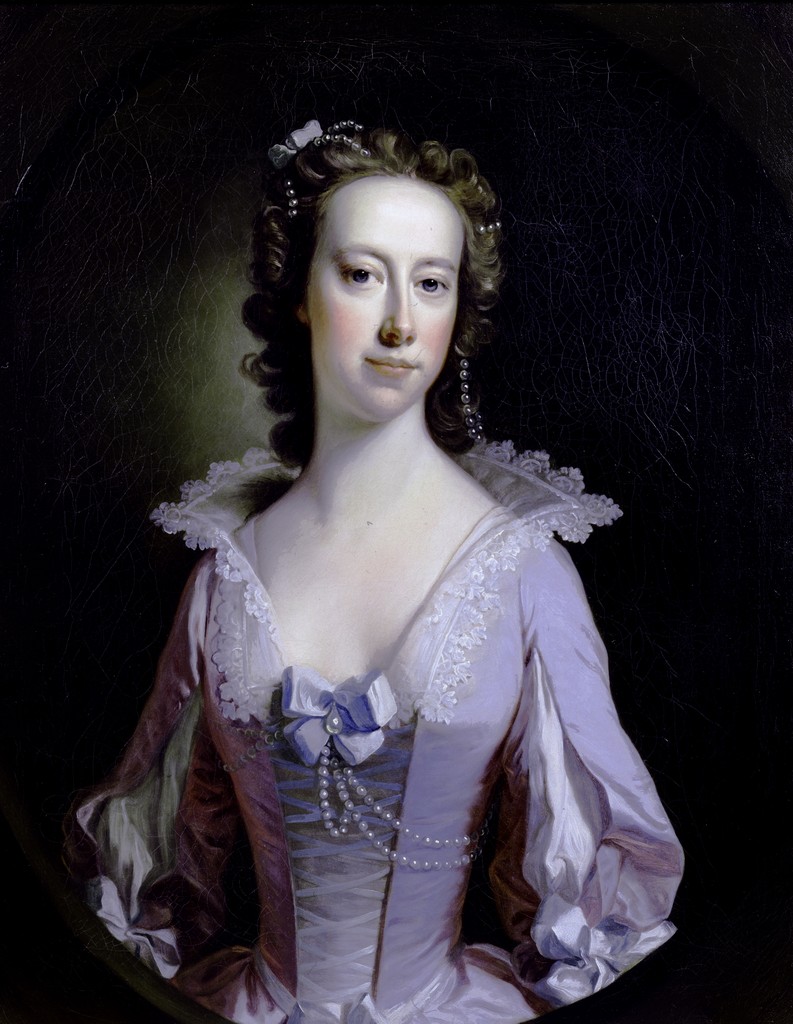 Portrait of a Lady By Thomas Hudson - on of many with this style. Hudson was English, and many of his portraits do not tell us who the sitter is.
Portrait of Susan, Mrs. Henry Hoare of Stourhead (1707-1743) – by William Hoare of Bath (c.1707/1708-1792) – c.1742-1743.
Now some of these do look like masquerade costumes (like the black and pink one I'm obsessing over, or the one with the dagged sleeves), but in looking at the more subtle portraits as well, I see little throwbacks, particularly in the style of the lace and how it is being worn.
I'm intrigued as well about the prevalence of this style of dress in portraits by Allan Ramsay and Thomas Hudson, both prolific portraitist. This leads to the question of "why." WHY so much historicism in this particular period? Often these trends are tied to political events - so what was going on in the 1740s, in the British Isles, particularly Scotland, that inspired this Baroque revival? Or maybe it was just Ramsay's and Hudsons
thing,
like genre paintings in the 19th c? Or all these dresses really are just masquerade costumes?
More research!